We are celebrating 30 years of bringing history to your hands. Explore our desktop and encounter some highlights from our storied history.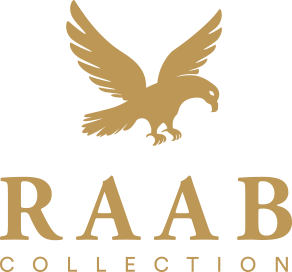 1
2
3
4
5
6
7
8
9
10
11
12
13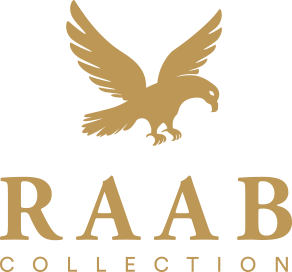 1
2
3
4
5
6
7
8
9
10
11
12
13
14
To our customers, clients, and friends,
It was thirty years ago – September 1989 – that an idea dawned on us. Steven had been collecting autographs for years, really had a passion for it, and thought it would be rewarding to get into the field in a small way. This would enable us to find more interesting items for our collection, and reach out to more potential sellers. We funded the new enterprise with less than $5,000, and bought a Hancock document, a Jefferson free frank, and an Einstein letter to augment those pieces of our collection that were earmarked for sale. Steven prepared Catalog No. 1 in our basement, copying illustrations and taping them onto pages to be Xeroxed. You can see one such catalog with his notations in the coming pages. It mailed in March 1990, and though the results were hardly buoying, with Susan's encouragement, we gave Catalog No. 2 a try. We placed ads in autograph publications, exhibited at shows, and met many customers. And the rest is history.
When Steven started the business it was small. Susan saw no reason it would not stay, in effect, a hobby. Susan had her own career at the time, and Steven had his law practice. By 1993 we could not help noticing that the autograph business was taking off. One night we huddled around the table and had a shared vision of what the business could be if we devoted the time and resources. We decided to go all in. Steven could not do it all by himself, so Susan came on board and we ran Steven S. Raab Autographs together from that day on.
Susan was – and is – a visionary. Now she was in with Steven running the business full time, and Neale Lanigan, who had worked with famed dealer Mabel Zahn, became our mentor and friend, helping us learn the business. We hired him and he worked for us for years. By 1998, the business had grown to the point where Steven closed his law office and devoted all his time to Steven S. Raab Autographs. In an early watershed moment, we acquired a collection of hundreds of Ronald Reagan letters to his pen pal Lorraine Wagner, still the most important archive of Reagan letters to reach the market. This acquisition allowed us to see the grand scope of the possibilities.
Back then, we did it all ourselves. Susan built and designed the catalogs, and illustrated every piece, something which no one else did at the time. In 1995, we oversaw our transition to online business, the first in our field, and then a year later created an online searchable database, another innovation. We were trailblazers and it was fun. Over the years we proudly innovated within the industry and we see our legacy all around us. The general philosophy in the field at the time was that you buy whatever you think will make you money. Susan, however, was intent on concentrating on the best pieces: to focus on quality and not quantity. This philosophy became the controlling ethos of the Raab Collection. And now the small enterprise we started thirty years ago is in its second generation, a pleasure for us that would be hard to describe.
We feel we have built something great. And we know we owe that to you – our wonderful loyal customers going all the way back to Catalog No. 1 – and the new ones we are welcoming on board today with Catalog No. 81. We would like to thank you all for having helped make this possible. We even have a few people who have been with us since the very start; a special hat tip to them.
Susan & Steven Raab
We want to hear about your experiences with The Raab Collection or learn more about a special document you acquired from us, whether from long ago or more recently.
Our documents are well traveled. Take a look below to see a very small number of the places around the world where our discoveries have been acquired or exhibited.
A handful of early American historical documents.
Massachusetts Historical Society
National Portrait Gallery
A rare Currier and Ives print from 1860, a pro-Lincoln satire, "The National Game: Three 'Outs' and One 'Run'; Abraham Lincoln Winning the Ball".
National Constitution Center
National Museum of American Jewish History
A sheet from James Madison's lost Revolutionary War ledgers documenting Jewish Financier Haym Salomon's support of the Continental Congress.
Abraham Lincoln Presidential Museum and Library
Anne Frank House in Amsterdam
College of William and Mary
About The Hunt for History
---
A box uncovered in a Maine attic with twenty letters written by Alexander Hamilton; a handheld address to Congress by President George Washington; a long-lost Gold Medal that belonged to an American President; a note that Winston Churchill wrote to his captor when he was a young POW in South Africa; paperwork signed and filled out by Amelia Earhart when she became the first woman to fly the Atlantic; an American flag carried to the moon and back by Neil Armstrong; an unpublished letter written by Albert Einstein, discussing his theory of relativity.
Each day, people from all over the world contact Nathan Raab for help understanding what they have, what it might be worth, and how to sell it. The Raab Collection's president, Nathan is a modern-day treasure hunter and one of the world's most prominent dealers of historical artifacts. Most weeks, he travels the country, scours auctions, or fields phone calls and emails from people who think they may have found something of note in a grandparent's attic.
In The Hunt for History, Raab shares some fascinating stories about his professional exploits: spotting a letter from British officials that secured the Rosetta Stone; discovering a piece of the first electric cable laid by Edison; restoring a fragmented letter from Andrew Jackson that led to the infamous Trail of Tears; and locating copies of missing audio that had been recorded on Air Force One as the plane brought JFK's body back to Washington. Whether it's the first report of Napoleon's death or an unpublished letter penned by Albert Einstein to a curious soldier, every document and artifact Raab uncovers comes with a spellbinding story—and often offers new insights into a life we thought we knew.
Harcover March 10, 2020; Paperback March 2021

Join Nathan on the Hunt
---
Sign up to learn more about the book and get notified as things happen.